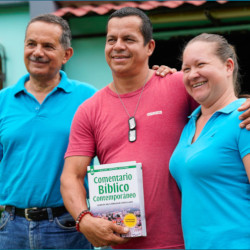 Langham works with local leaders to develop biblical resources that equip the local church.
We distribute biblical resources to churches, pastors, Bible colleges and seminaries. We also help develop groundbreaking commentaries written in and for the local context.
Majority World writers and publishers who translate and write books for their local context also partner with us.
Langham trains pastors around the world to preach and teach the Bible, equipping them to biblically serve their churches.
A pastor travels to an annual one-week-long Langham training seminar with other pastors and lay leaders. They return to their community and form a "Preaching Club" with nearby pastors and lay people, to continue training and support.
Langham Partnership equips Christian leaders from around the world to receive theological PhDs and then serve the Church in their home nations.
We fund scholarships and shepherd leaders through their PhD studies. Scholars then biblically train and disciple future pastors and Christian leaders in their nations. This results in Christian leaders starting new ministries and churches that help to make new disciples.
Discover more about the Langham Scholars programme and how your church can assist students.
Magnify Goals
Increase Book Distribution
Grant 60% More Library Books
Supply 650 Majority World Seminary and Bible College libraries with £4.3m worth of books.
Provide 20% More Books to Pastors
Equip 106,000 Langham Preaching participants with resource books.
Distribute 125% More Books
Increase to 300,000 books sent annually to the Majority World. Construct a new Global Centre for Biblical Literature.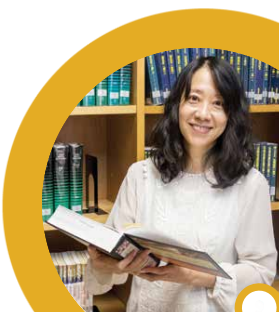 Develop Preaching Clubs
Increase Preachers Trained Annually
4,300 more pastors trained to enable them to preach with clarity, relevance, and faithfulness.
Develop More Preaching Clubs
1,700 more preaching clubs. A total of 875k people will regularly receive quality preaching from club participants.

Launch New Preaching Movements
60 more 'people groups' – those with a common language, culture, and geographic proximity.
Maximise Influence of PhD Scholars
Increase the Quantity of PhD Scholars
A 50% increase in the number of scholars mobilised. 285 more scholars will equip 2.2 million church partners over 15 years.
Maximise Influence of Post-PhD Scholars
A 150% further increase in further developing PhD scholars to produce 160 desperately needed books.

Strengthen Majority World Partnerships
Intensify mentoring of Majority World institutions, co-sponsoring international conferences, and strategic speaking roles.